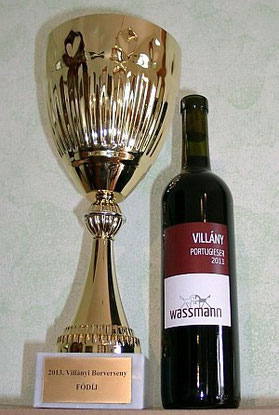 45. Villányi borverseny:
WASSMANN Portugieser 2011 mint legjobb Portugieser a FÖDIJAT nyer.

45. Villányer Weinwettbewerb:
WASSMANN Portugieser 2011 ist bester Portugieser und gewinnt somit den HAUPTPREIS des Wettbewerbs.

45. wine competition in Villány: WASSMANN Portugieser is best Portugieser and wins the MAIN PRICE of this competition.

Nagyon örülünk!
We´re very happy!
Wir freuen uns riesig!